Econet Wireless has finally offloaded its 4,2% stake in Airtel Nigeria for a reported figure of $127 million (USD), ending over a decade of disputes between the Zimbabwean owned (Strive Masiyiwa) company and the Indian-owned Nigerian mobile operator.
The deal was tied up by Dutch company Bharti Airtel International a wholly owned subsidiary of Bharti Airtel which now sees the global telecoms service provider own 83,25% of Airtel Nigeria,  news of the sale/acquisition (depending on how you see it) sale has since raised Bharti Airtels stock by 3,04%.
The dispute started back in 2003 when Econet, then with 5% shareholding, attempted to resist a takeover bid of Econet Wireless Nigeria (EWN) by Vodacom. The sale to Vodacom, however, went through but Vodacom pulled out after citing irregularities in the takeover process.
EWN was renamed V-Mobile and eventually a 65% stake was sold to Celtel, a division of Zain in 2006. Econet disputed the sale arguing that its pre-emption rights had been breached. The matter was pursued in the Nigerian courts in a bid by Econet to overturn the sale.
In 2010, Zain sold its African mobile operations – including Nigeria – to Bharti Airtel for $10.7 billion, again, Econet sought to overturn this sale.
In December 2011, an International Tribunal comprised lawyers from Nigeria and the UK, found that there had been multiple breaches of the shareholder's agreement when Zain acquired 65% of the shares in the company in 2006.
The Tribunal ordered Airtel to pay damages and equitable compensation to Econet, Airtel then sought to block this through an application it made to the High Court in April 2012.
The High Court in Nigeria then dismissed the application by Bharti Airtel seeking to block an International Commercial Tribunal from assessing the "quantum of damages and equitable compensation" payable to Econet for the violation of its shareholder rights.
Econet, Bharti Legal Battle with Strive Masiyiwa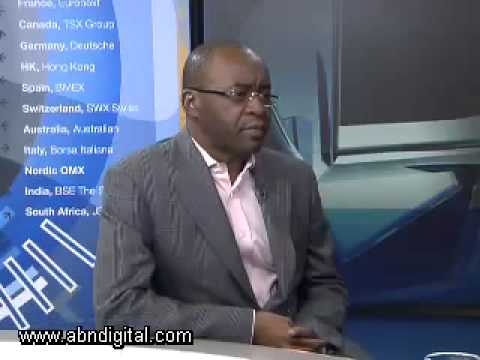 Around this time a figure of $3billion was being thrown around as compensation to Econet but the drawn out dispute has now seen Econet accept a $127 million offer, far less than what might have been expected by its shareholders.
Nonetheless, Econet has now all but pulled out of the Nigerian mobile operator sector which is fast becoming a legal minefield for most foreign owned mobile operators. The figure of $127 million is a drop in the ocean for such a case and doesn't measure up to the expected settlement of a valid dispute.
The reduced figure may have been influenced by a deal Liquid Telecoms went into with Bharti Airtel back in 2012 where it gets to use Liquid Telecom's terrestrial fibre network to connect its mobile base stations and enterprises. Bharti Airtel was eyeing faster Internet access speeds on its 3G and 4G networks  through this arrangement by tapping into Liquid Telecom's extensive fibre network.